Welcome to Crew Chief Conversions Ltd.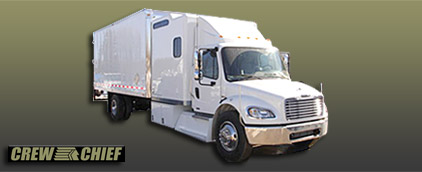 For over fifteen years Crew Chief has been a leader in innovation in the North American truck conversion industry. From the beginning we have strived to introduce new and better ideas, to be a pace setter and not just another truck body builder.

Crew Chief has built its reputation on the quality workmanship we put into every truck conversion we produce. Whether it is an Expediter sleeper, a custom truck body or a luxury RV hauler, our skilled technicians and expert craftsmen insist upon the strictest of quality controls.